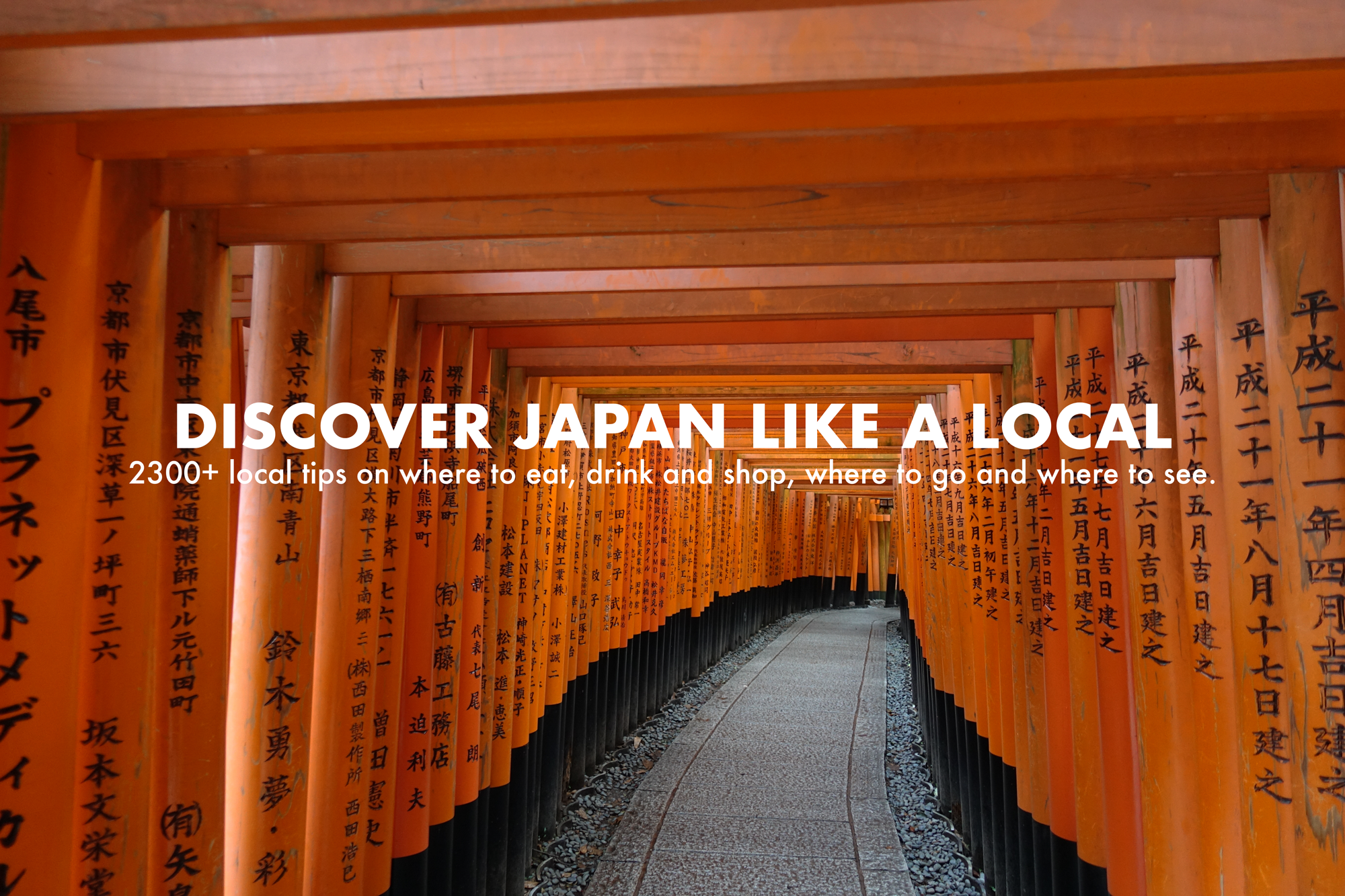 Discover Kansai like a local
Don't worry tourist trap. Let's explore secret places with local.
For accommodation go to "Stay"

Osaka
Best base camp for travel in Kansai. The best thing to do in Osaka is meet local and eating.
Sightseeing
Umeda, Namba, Dotonbori, Nihonbashi, Sky building, Grand Front, USJ…etc
Food
Okonomiyaki, Takoyaki, Negiyaki, Kushikatsu, Tempra, Butaman, Gyoza, Sushi

Kobe
Kobe is a port. World most famous Kobe Bee. The best sweets in Japan. 30 min from Osaka.
Sightseeing
Sannomiya, Nankinmachi, Motomachi, Kitano , Harbar land, Mt. Rokko. Nada…etc
Food
Kobe Beef, Akashiyaki, Kobe Sweets, Yoshoku (Motomachi), Chuka (Nankinmachi), Sobameshi,Nada Sake.
U23 Kobe Guide

Kyoto
The old capital in Japan. A lots of beautiful historical spots. Most poplar destinations in Japan. 30 min from Osaka.
Sightseeing
Fushimiinrai Shrine, Arashiyama, Kinkakuji, Kiyomizudera…etc
Food
Obanzai, Nishinsoba, Otabe, Dango, Kuzukiri, Daifuku, Konpeito, Shibaduke, Senmaiduke, Shichimi

Himeji
There are beautiful Japanese castle Himeji (Shirasagi) Castle. A lots of delicious local street food.
Sightseeing
Himeji Castle, Kokoen, Himeji Central Park
Food
Himeji Oden, Himeji Eki Soba, Akashiyaki, Doroyaki, Champonyaki, Gozasoro, Almond Toast, Somen

Nara
There are used to capital in Japan. The biggest buddha and deer. 60 min from Osaka.
Sightseeing
Todaiji, Narakoen, Kasugataisya, Kofukuji, Yoshino, Horyuji…etc
Food
Naraduke, Kakinohasuhi, Warabimochi, Dango, Nyumen

Kansai
Kansai is not only Osaka, Kyoto, Kobe, Himeji, Nara. There are more places to visit in Kansai. Stay more enjoy more.
360 VR ODYSSEY
Preview Japan with VR Video
23 seconds Round The World Video
Preview Japan with Video