[msg type="notice"]This is Self Check-in, you MUST receive PASS CODE before you start travel.
Map apps (google map, apple map…etc) is NOT correct for this house.[/msg]
Check-in time
Between 16:00 and 22:00
Check-out time
Before 11:00
1: Confirm Pass Code
Confirm Pass Code by us by email before you lose Wi-Fi.
How to open Key Box Video Guide
4: Enter House
Enter house. Security Camera and Reception Robot record all people who enter the house automatically.
5.  Send Passport Copy
Send Passport Copy to us by email.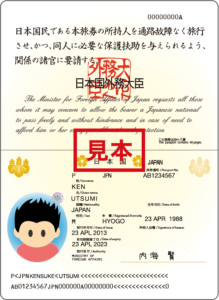 During Stay
For House information > Read Manuals
For local information > Read U23 Guide
House Rules and Wi-Fi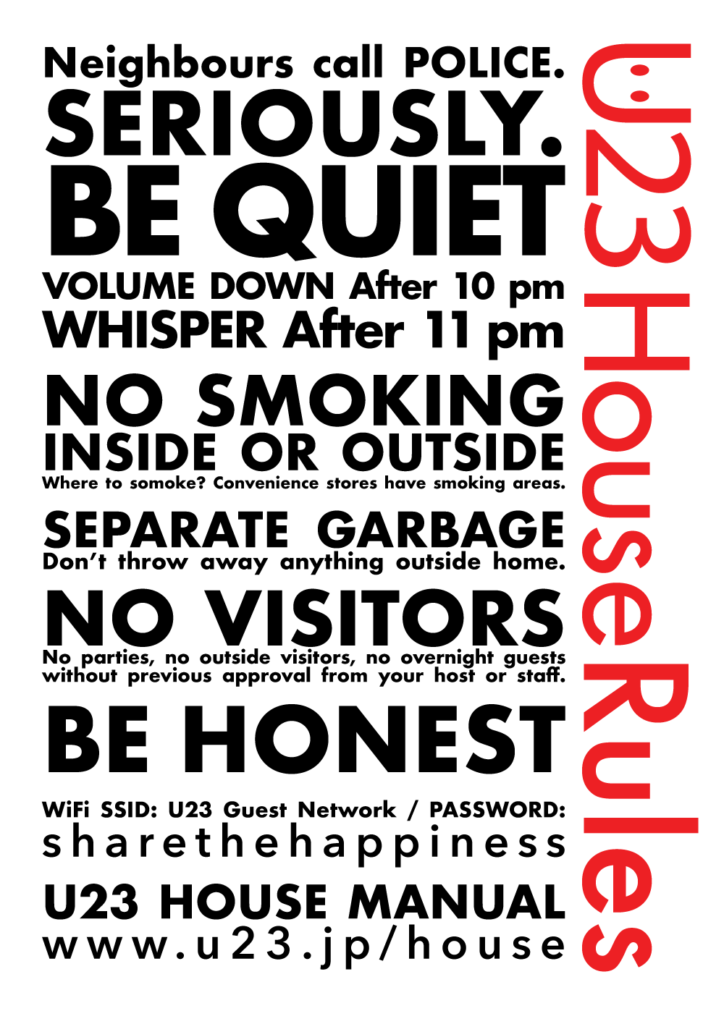 1. Send us message
Send us message when you check-out.
2. Return Key
Return House Key to Key box.
3. Keep in touch
When you or your friends visit us next time, we may have special price for you.